Email: The Most Profitable Marketing Channel
Client | Feltman's of Coney Island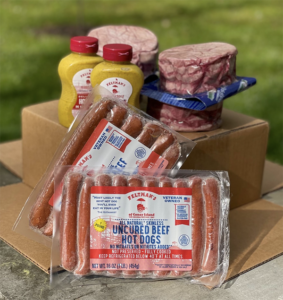 After fully implementing ECD's optimized email marketing blueprint strategy, Feltman's saw a massive shift in its customer retention and overall revenue stream.
Brothers and co-owners, Michael and Joe Quinn, started out selling their critically-acclaimed hot dogs only in grocery stores like Whole Foods Market, Fresh Market, and Publix, but quickly became aware of the untapped gold mine awaiting them that was e-commerce. Once they made the moves to get online, they needed a marketing agency that could help the business flourish in the new marketplace. That's where ECD Digital + Strategy comes in.
Initially, we noticed that Feltman's of Coney Island customers were loyal. However, customers would purchase their beloved hot dogs, and that's where the journey would end. There was no follow-through or strategy in place to keep them buying. Loyal customers can only go so far when there are thousands of other brands telling them that they should buy their products instead of yours.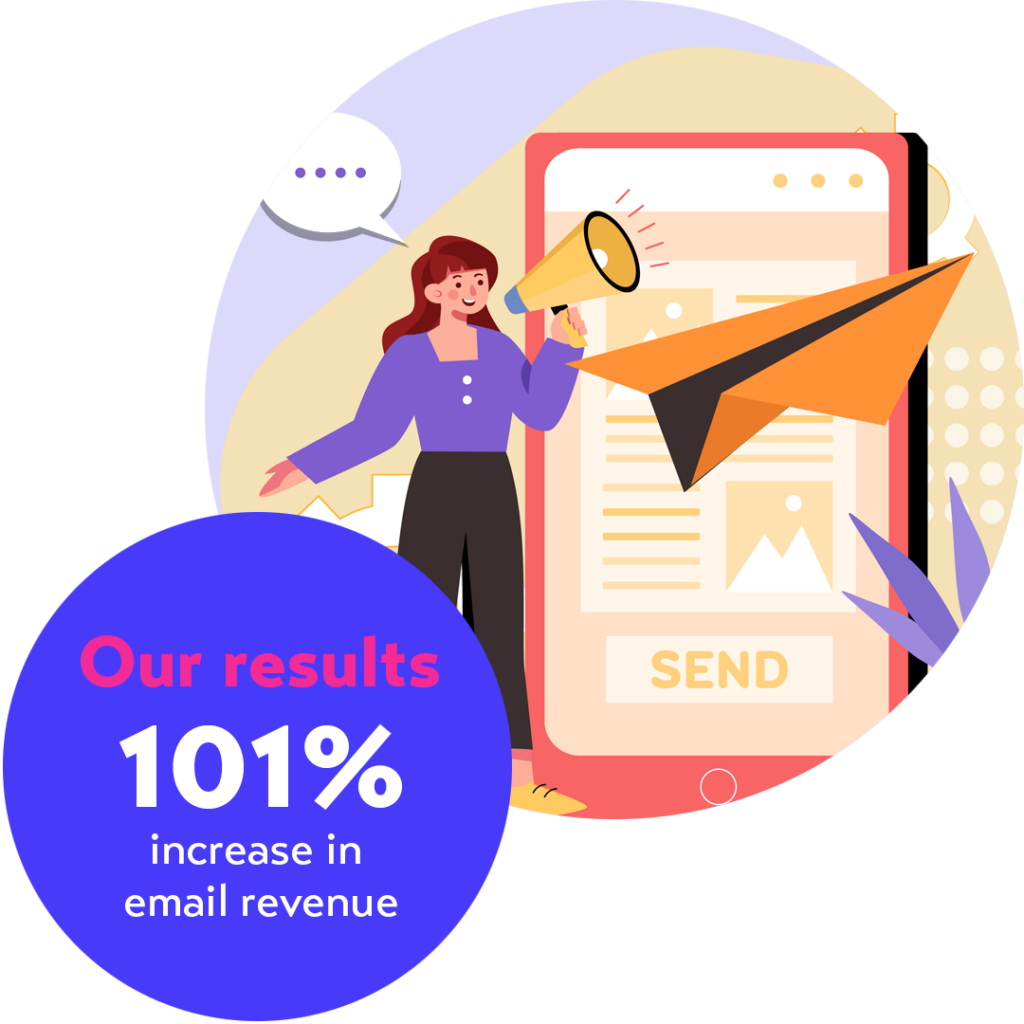 The challenge
Investing in email marketing made sense to the Feltman's of Coney Island team. While they've used paid advertising like Google or Facebook ads to find customers, those third-party channels often fall short — they don't offer the control and data that owned channels give brands to create long-lasting connections with customers and higher customer lifetime value. Not to mention, they are expensive.
After fully implementing our optimized email marketing blueprint strategy, including list growth tools, multi-platform integrations, automated email flows set up, and regularly-scheduled campaign blasts, Feltman's saw a massive shift in their customer retention and overall revenue stream.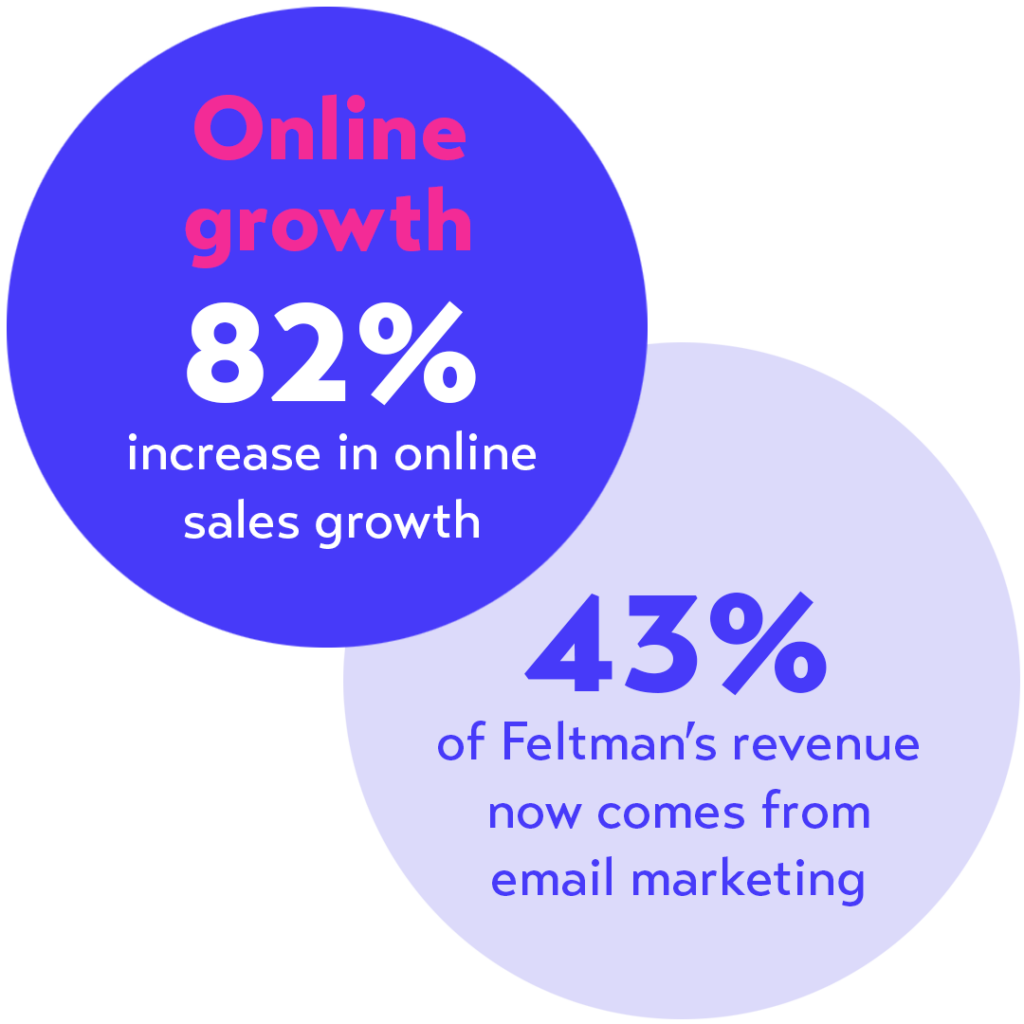 The impact
In just six months, Feltman's of Coney Island saw an 82% increase in online sales growth. Since working with ECD, 43% of their revenue now comes from email marketing.
When you consider that Feltman's was doing essentially no email marketing before we came on board, these numbers are huge! After less than one year, Feltman's has close to half of its revenue coming from its email marketing channel.
Go with the flow
Automated email flows are aimed at bringing customers back to purchase. These flows are critical in the busy and distracted world we live in because they serve as an automatic reminder for the customer. If a customer gets sidetracked while they are browsing, or they're running low on their favorite products, your business is there to help them out — you are there to make their life easier. That's precisely why these automated email flows are so successful across the board, across a large range of industries.
A few of the most successful flows we implemented for Feltman's, include the Browse Abandonment flow, the Customer Win-Back flow, and the Replenishment Reminder flow.
As the Feltman's of Coney Island brand grew, they began creating more diverse product offerings to appeal to a wider audience. Their product lineup now includes hot dogs, bacon, bratwurst, and mustard. As their product offering grew so did their email efforts. With each product drop, we ran a large, multifaceted campaign to promote the launch. Now, Feltman's is not just known as a hot dog company, but as an ever-growing, all-natural meats company serving its products to people throughout the U.S.
Rob Boeckmann, Feltman's CMO, says, "ECD always delivers the best content and helps drive our revenue goals. I have been very happy with their performance and work. We highly recommend them for your e-commerce business."
At ECD Digital + Strategy, results like this are the norm
Let us help your business flourish in the online marketplace. Fill out this short form to get a free e-commerce blueprint audit today. We'll discuss how our team of experts can help you surpass your business goals and start earning more money than ever before through your email marketing efforts.