Email marketing: An untapped gold mine
Client | Name Bubbles
Wanting to maximize email results and increase customer engagement, Name Bubbles turned to ECD Digital Strategy. Learn how we helped this industry-leading, B2C e-commerce brand increase revenue with email marketing!
Michelle Brandriss, founder and president, started Name Bubbles as a way to help fellow parents stay organized. After her experiences of sending her son off to daycare only to discover half the things she packed for him didn't return home, she resorted to the tape and permanent marker method. Frustrated, she found this wasn't the most attractive or effective solution. The outcome? A new way to label and thus NameBubbles.com was born.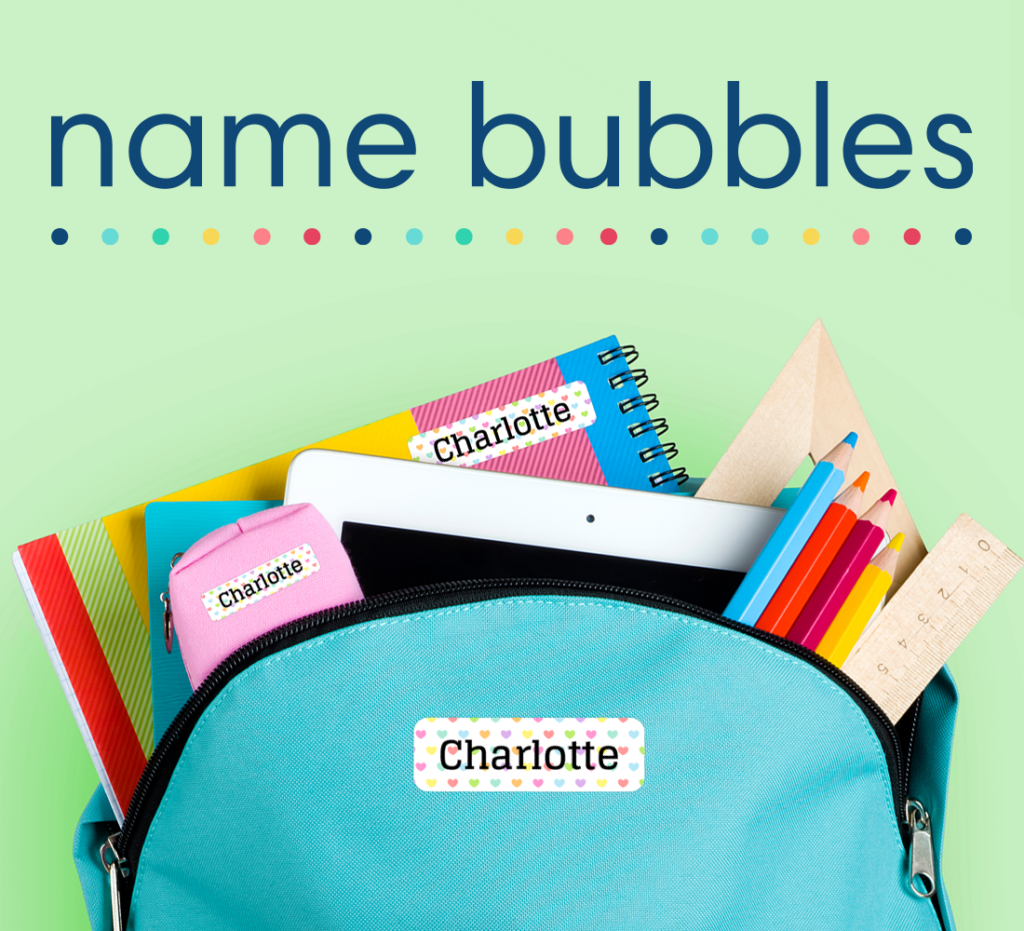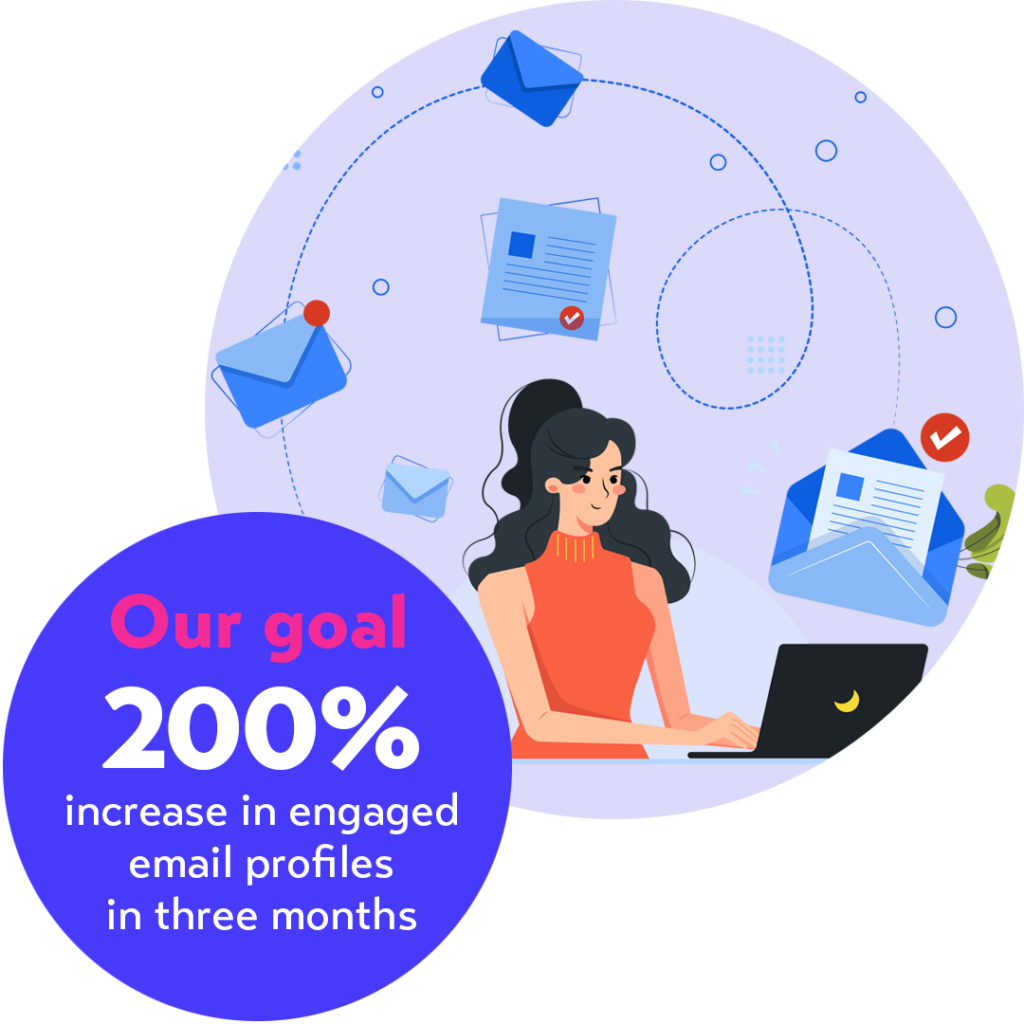 The challenge
Email marketing, an important customer engagement channel, is a key part of Name Bubbles' digital strategy, and they wanted a partner they could trust to deliver results.
After initially turning to ECD for smaller, project-based jobs, Name Bubbles let us completely take over their email marketing channel once they saw the results ECD drove in other areas of their business.
Their email marketing results were falling short of industry standards, and over 80% of the email list they'd worked so hard to grow was not being emailed or leveraged in any way. ECD's goal was to increase the number of engaged email profiles by 200% within the first three months.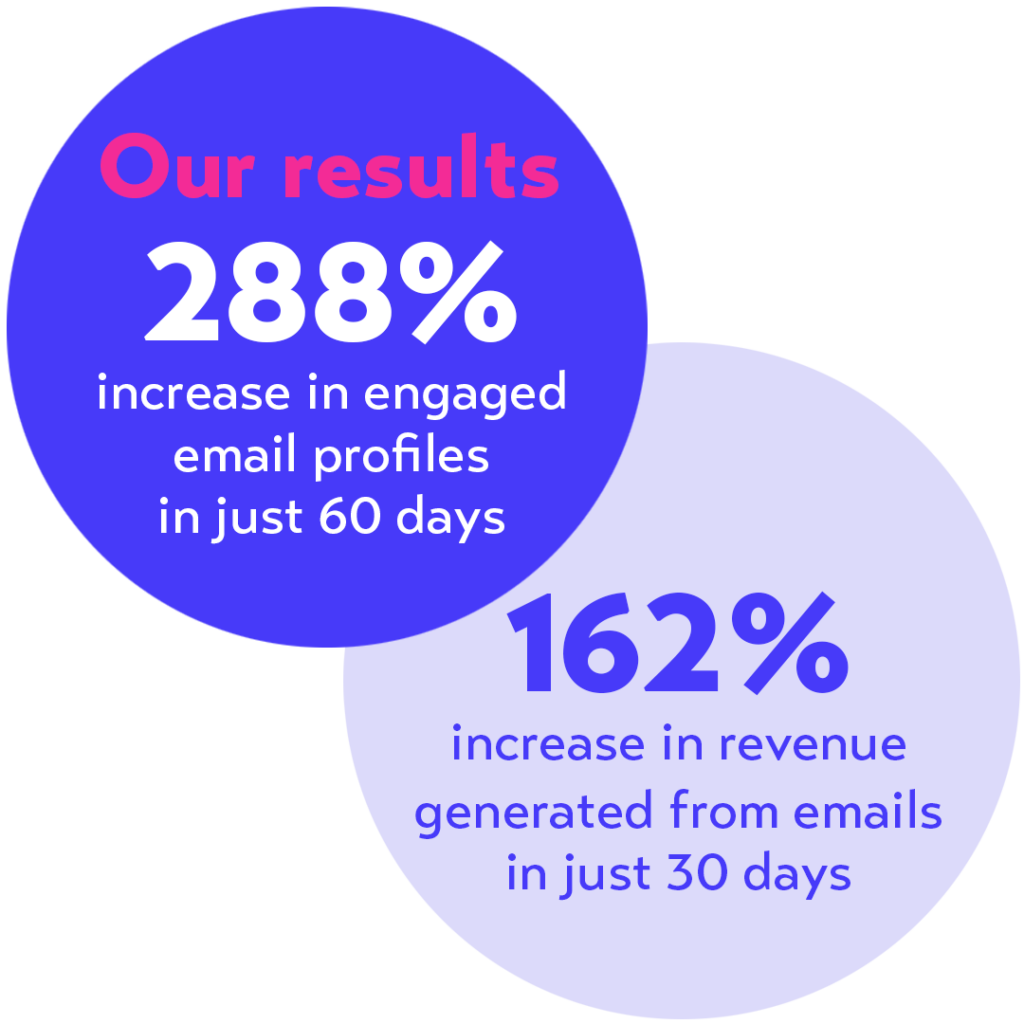 The impact
Within the first 60 days of implementing ECD's optimized email marketing checklist and re-engagement strategy, Name Bubbles saw a 288% increase in engaged profiles. And in just 30 days, they saw a 162% increase in revenue generated from their email channel.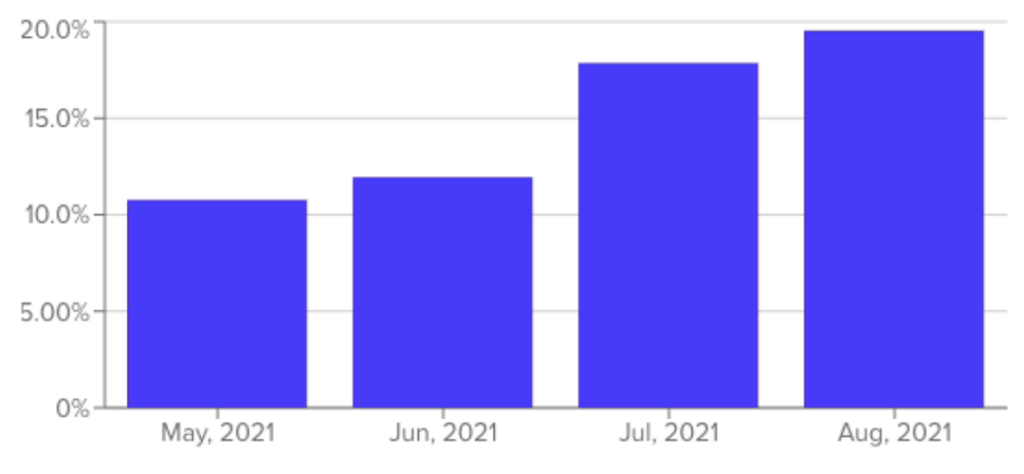 Open rate
79% increase in open rate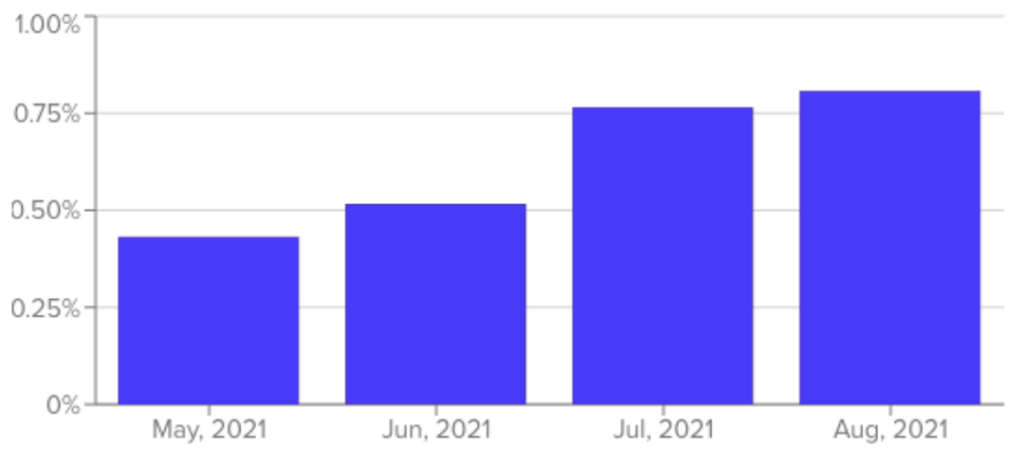 Click rate
90% increase in campaign click rate

Recipe blog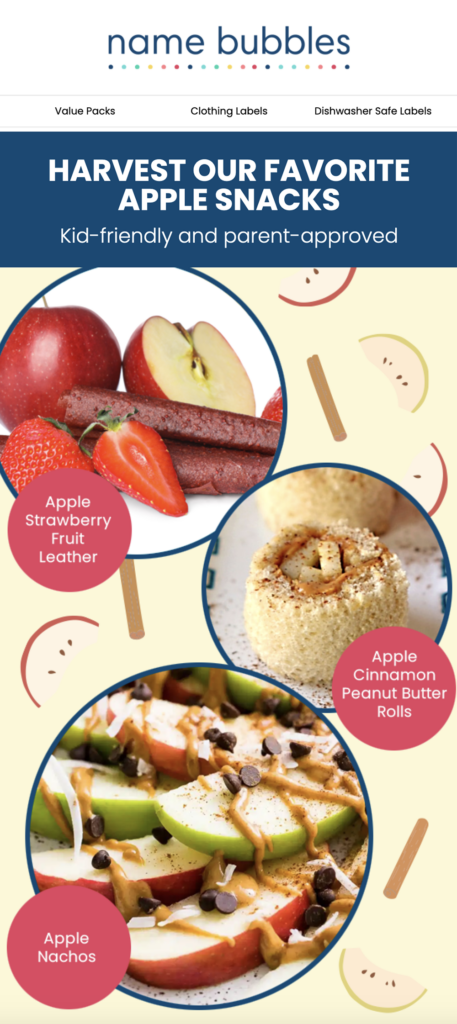 SUBJECT LINE
It's Snack Time! 🍎🍎🍎
PREVIEW TEXT
Our THREE favorite parent- and kid-friendly snacks inside
OPEN RATE
27.7%
CLICK RATE
6.4%
Last chance sale promo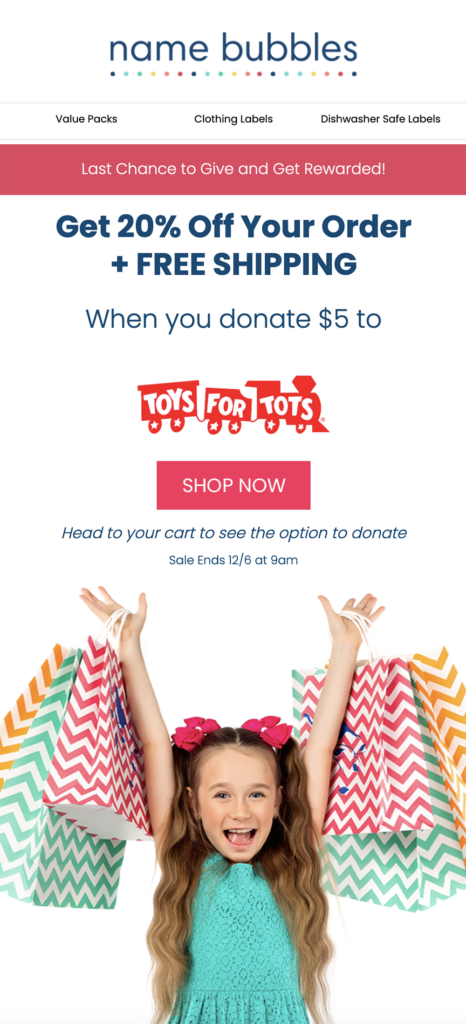 SUBJECT LINE
Time is ticking…
PREVIEW TEXT
Snow is falling and we are labeling
OPEN RATE
36.5%
CLICK RATE
42.3%
Pre-Black Friday sale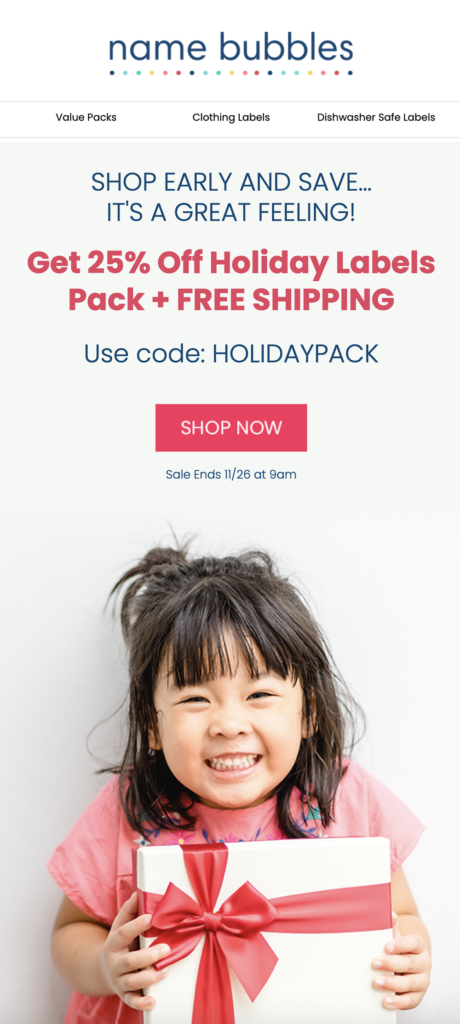 SUBJECT LINE
Holiday faves = 25% off
PREVIEW TEXT
Save on your favorite festive labels + get free shipping
OPEN RATE
36.9%
CLICK RATE
49.1%